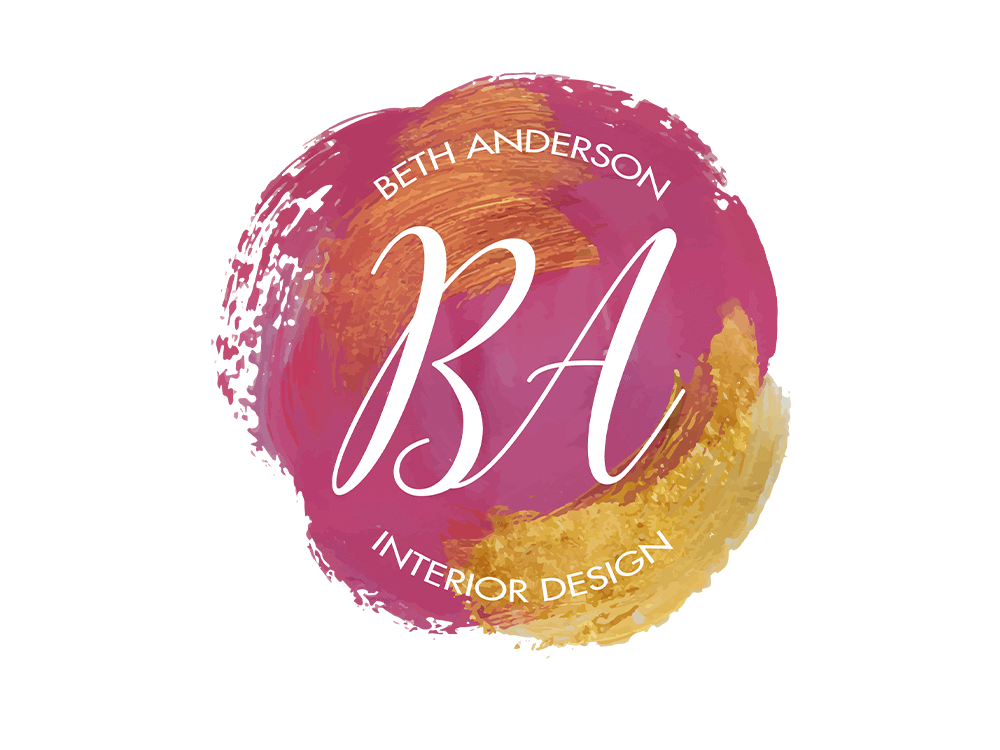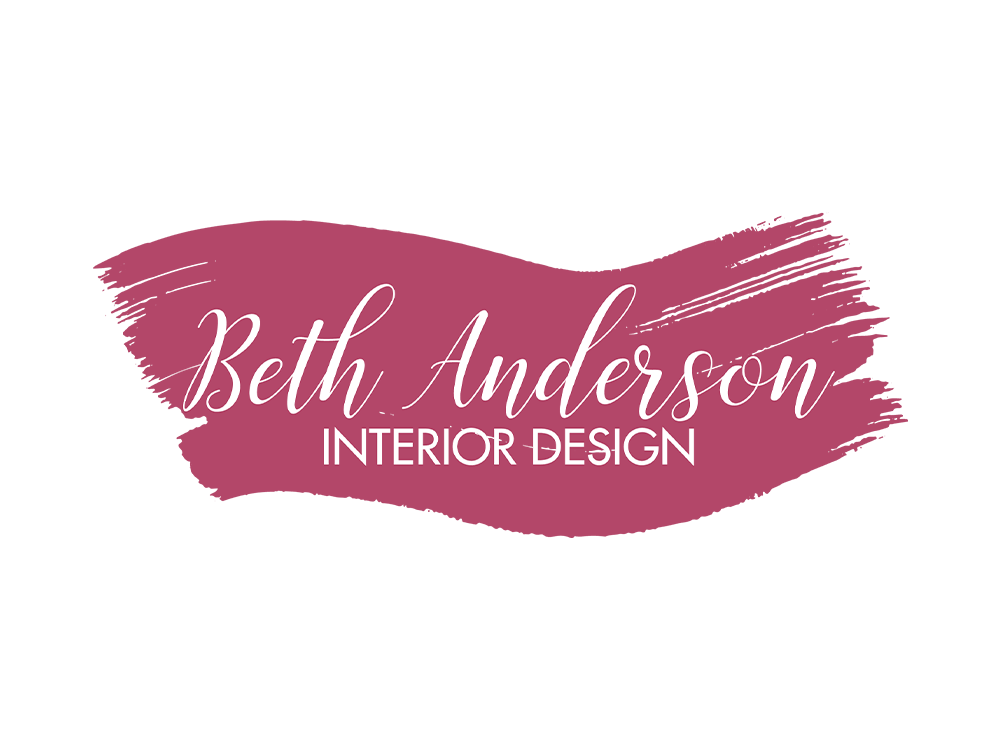 Logo

Design

Our first task was to learn the style of Beth's business and bring that to life in her logo. We determined her preferences about structure and symbolism before finalizing her chosen design. Knowing the layout of her upcoming website design was not fully suited for the style of her logo, we created a secondary design that was a bit more simple. This piece allowed us to match the structure of her layout in the places her primary logo didn't quite complement the design.
Defining

Colors & Fonts

For an interior designer, color palettes are crucial. So we sat down with Beth and looked through her very own swatches to decide on the primary color in her branding. After choosing the secondary color, we worked through different styles of script to find the one that represented her best. These details finalized her logos and were strategically woven throughout her website.
Tailored

Website

Next, it was time to transform all of Beth's previous work, current specialties, and future goals into a unified design. We created a site that was simple and elegant, while showing off the vibrant possibilities offered by her work. Additionally, she chose a format that allows her to develop blogging and portfolio features as she works to extend her public reach.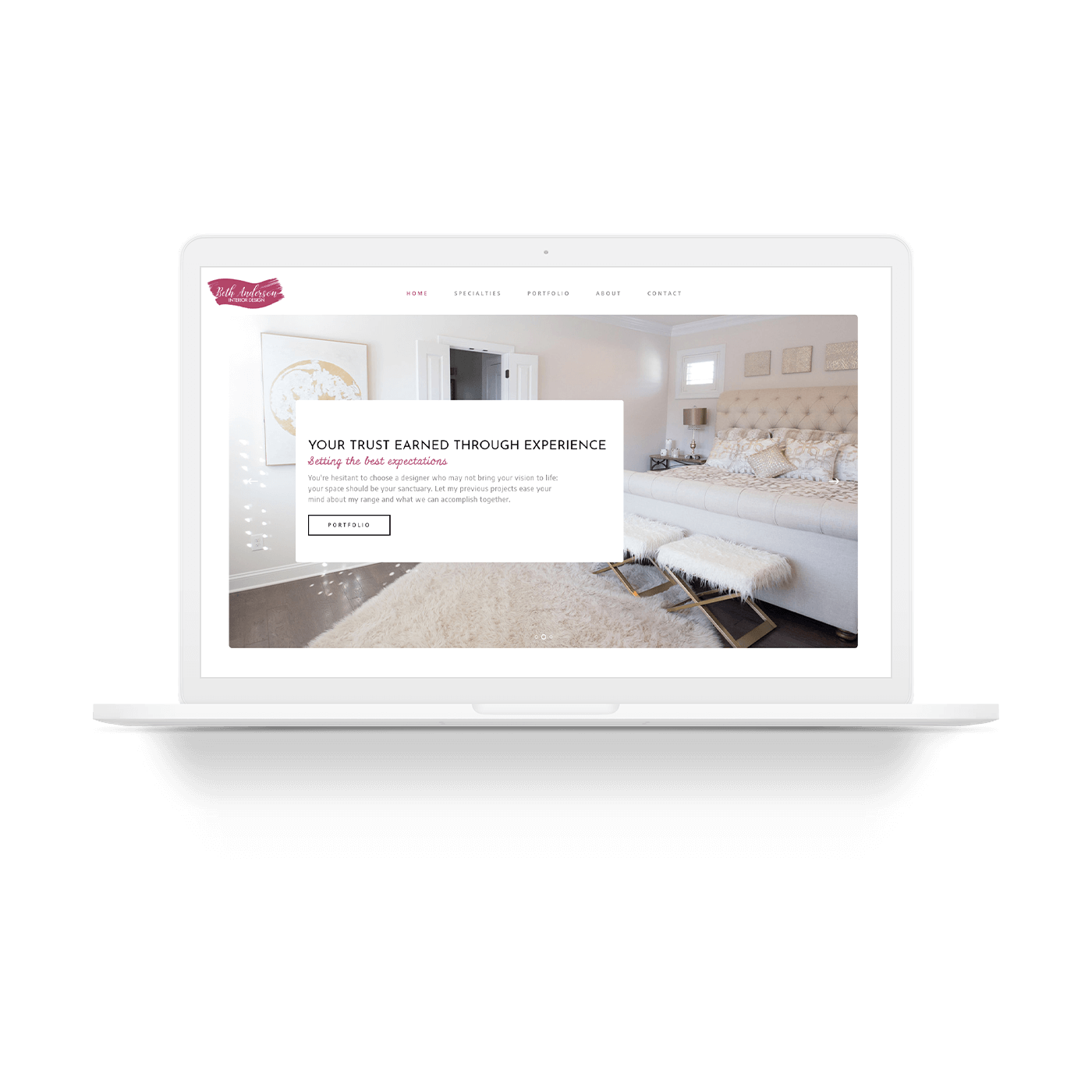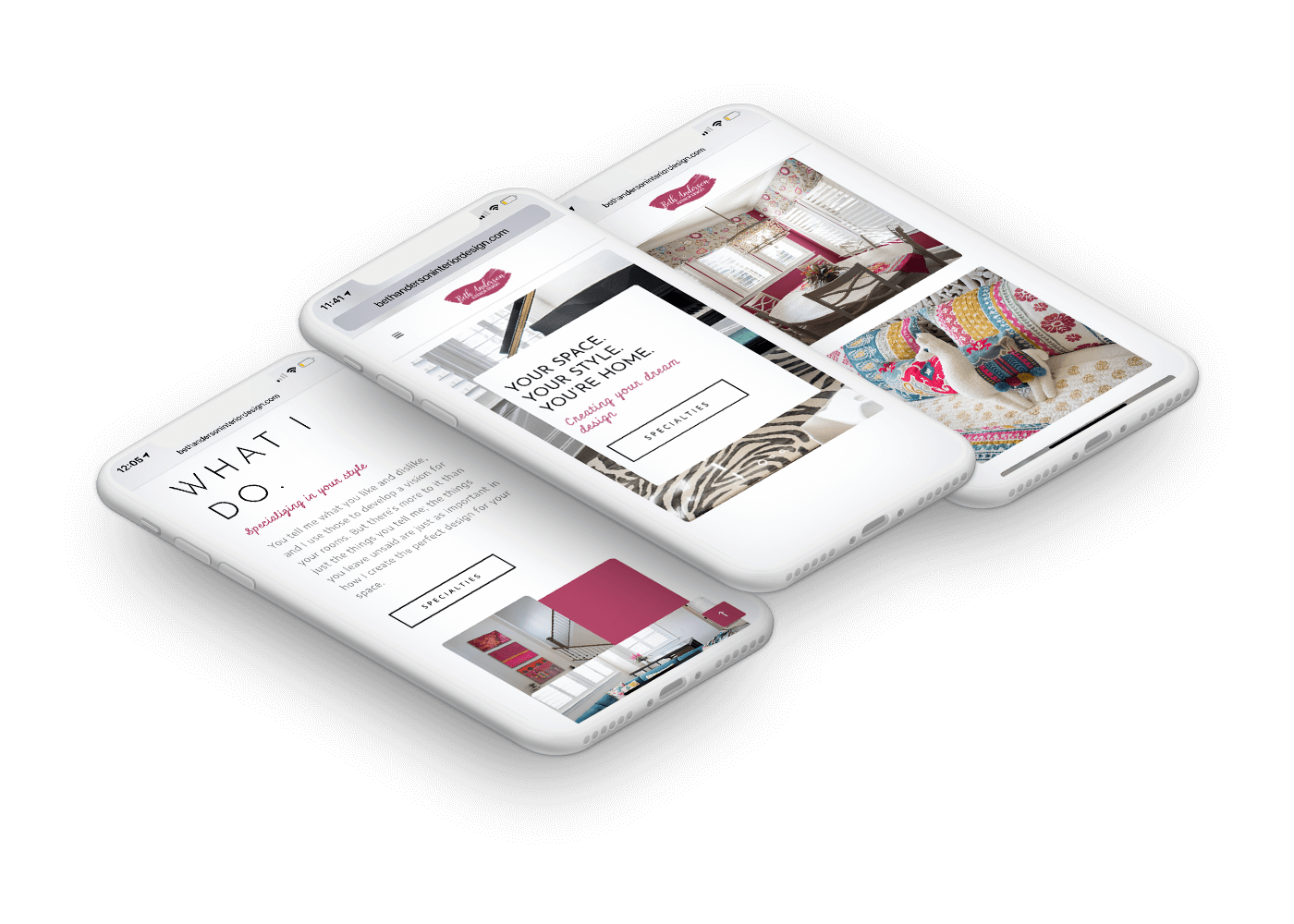 Print

Materials

Beth asked us for two specific print material designs: business cards and an updated resume. For the latter, we combined old versions of her resume with our growing understanding of her personality to create a visual representation of her skills and experience. For the former, we provided multiple variations of a design that was uniquely put together with elements of her most recent project.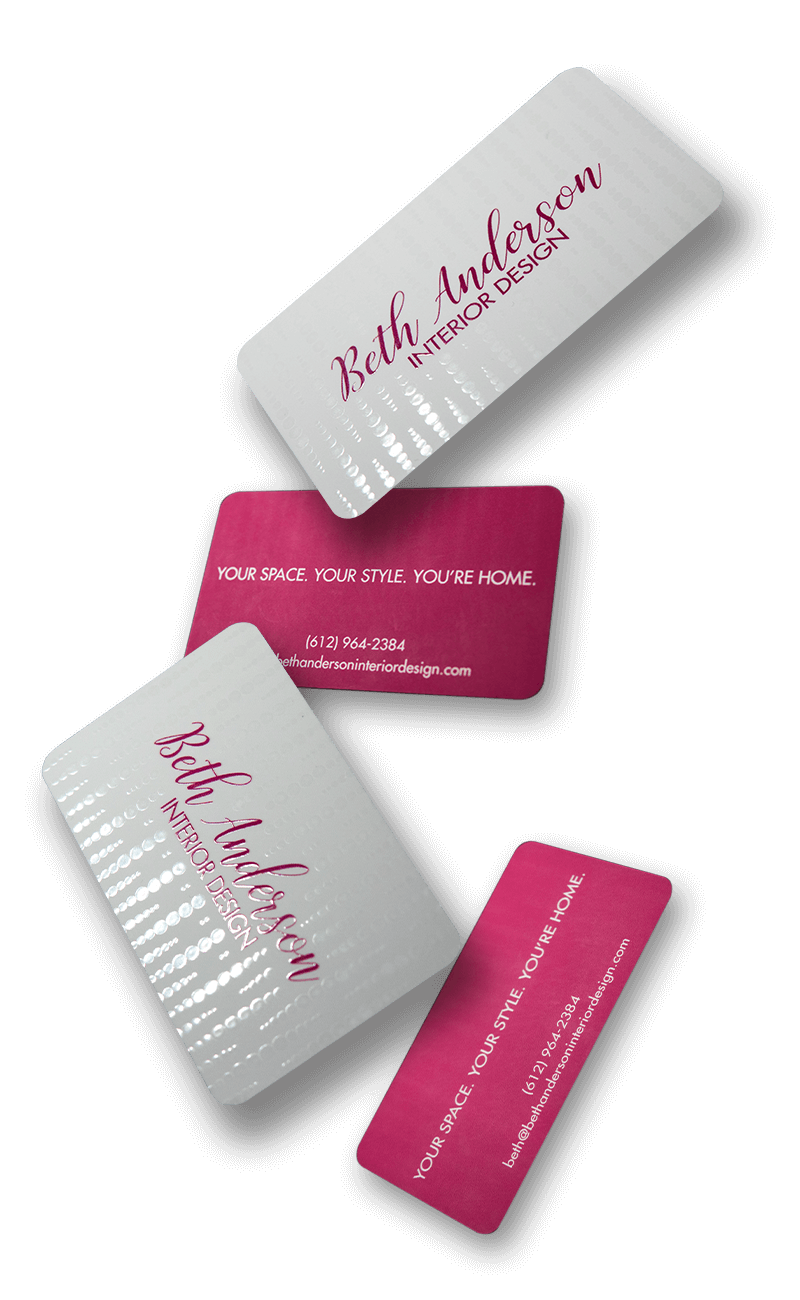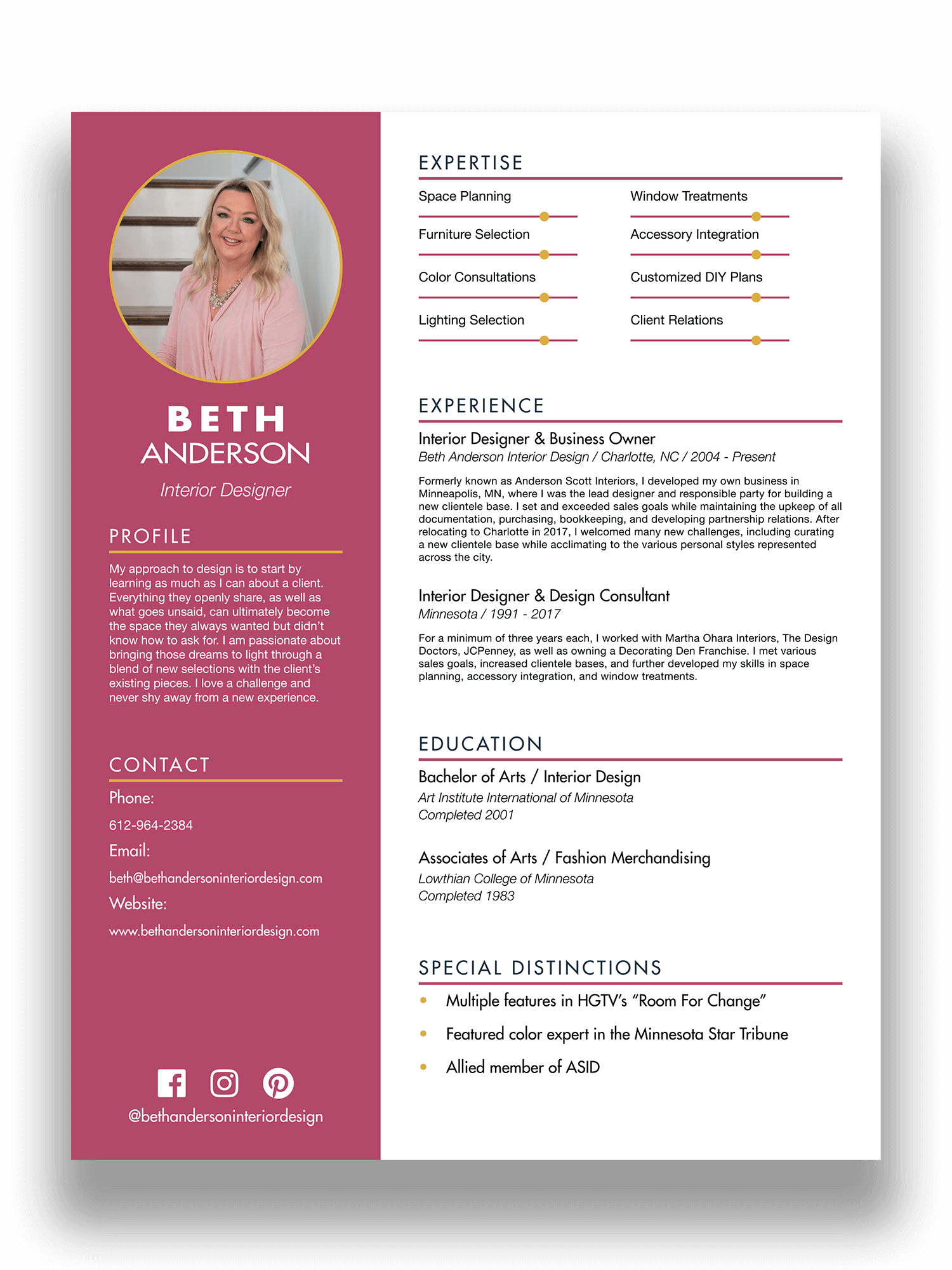 Social

Media

Our final goal was to establish Beth's social media presence. We chose three platforms that best suited her audience, set up the accounts and individual profiles, and created the first posts for each. Additionally, we engaged in multiple consultation sessions to provide Beth with training for a deeper understanding of each platform as well as some easier ways to navigate their use.
Curated

Content

Content was an integral part of developing Beth's business at every stage. During branding, we helped create her mission statement and tagline, allowing her to express her goals clearly and concisely. After extensive research and conversations, we provided all of the copy written on her website to reveal her expertise. While designing her media, each visual and textual element was hand crafted to replicate the precision and elegance of the quality she provides.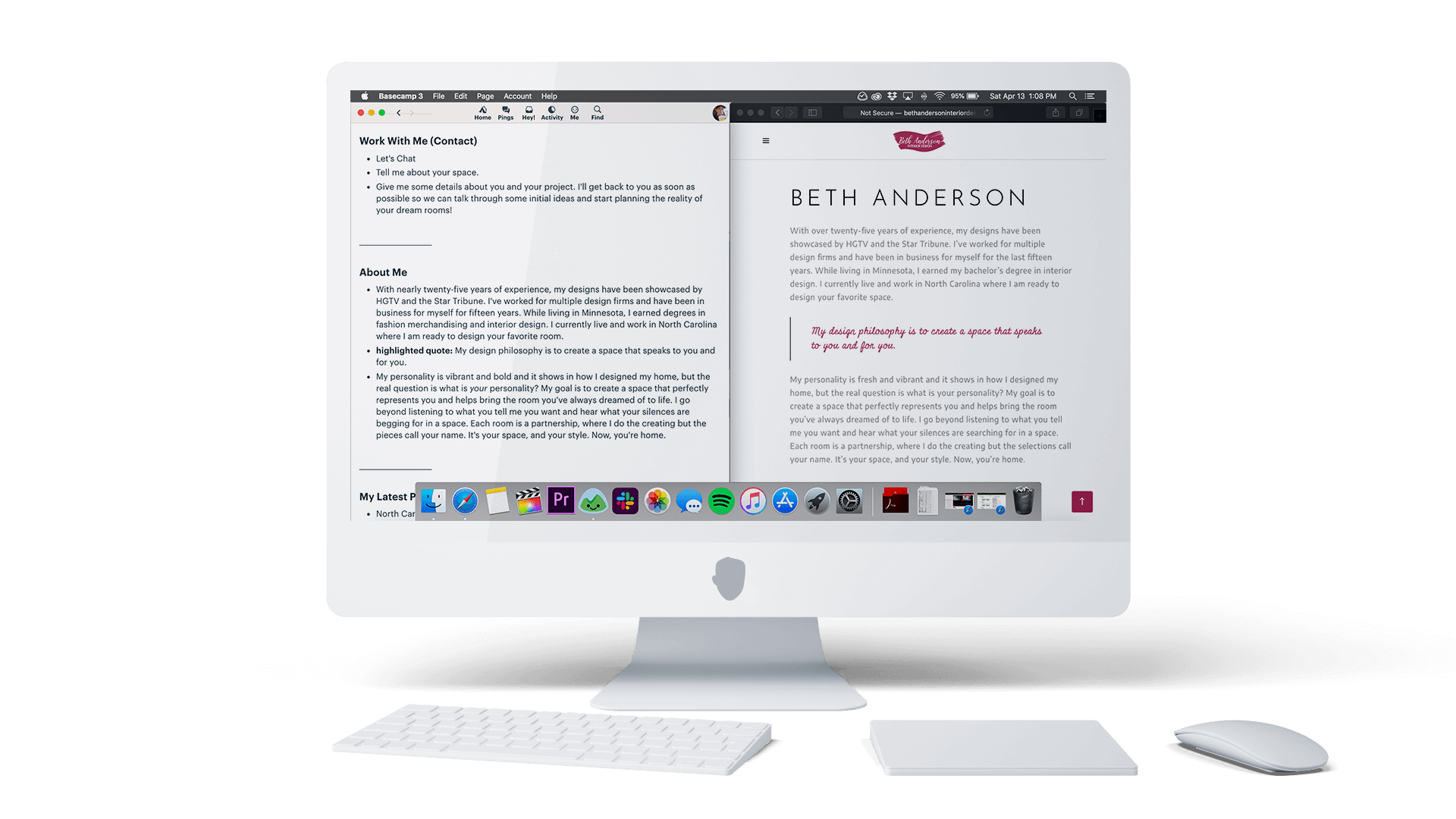 "
I can't thank Chrissy and Dru enough! They were so wonderful to work with! So professional and on point with everything! They provided many services for me including developing my website, branding and getting me up and running on various social media platforms. They make a great team. I have already been referring them to others and hope I have the opportunity to work with them again!
"
Back to Portfolio