Defining

Colors & Fonts

The visual aspects of their branding required a level of simplification. We chose fonts that portrayed a sense professionalism and comfort and paired them with basic contrasting colors that would make the designs stand out without being overwhelming. Finally, we decided to use a logo design that directly represented their core areas of focus.
Mission &

Vision

With the visual branding rejuvenated, it was time to bring their messaging up to speed, starting with their mission. We broke down their previous mission and vision statements into their core attributes; we then built them back up into a clear and concise expression of their goals for the community. This helped clarify why they exist and how to best represent themselves moving forward.
Tailored

Website

The organization's previous website was certainly thorough, but they struggled with updating and including new features. We stepped in to condense repetitive information, create a more user-friendly experience, and increase visual appeal. The final product put the focus back on the children in their programs and allowed parents easy access to all necessary information.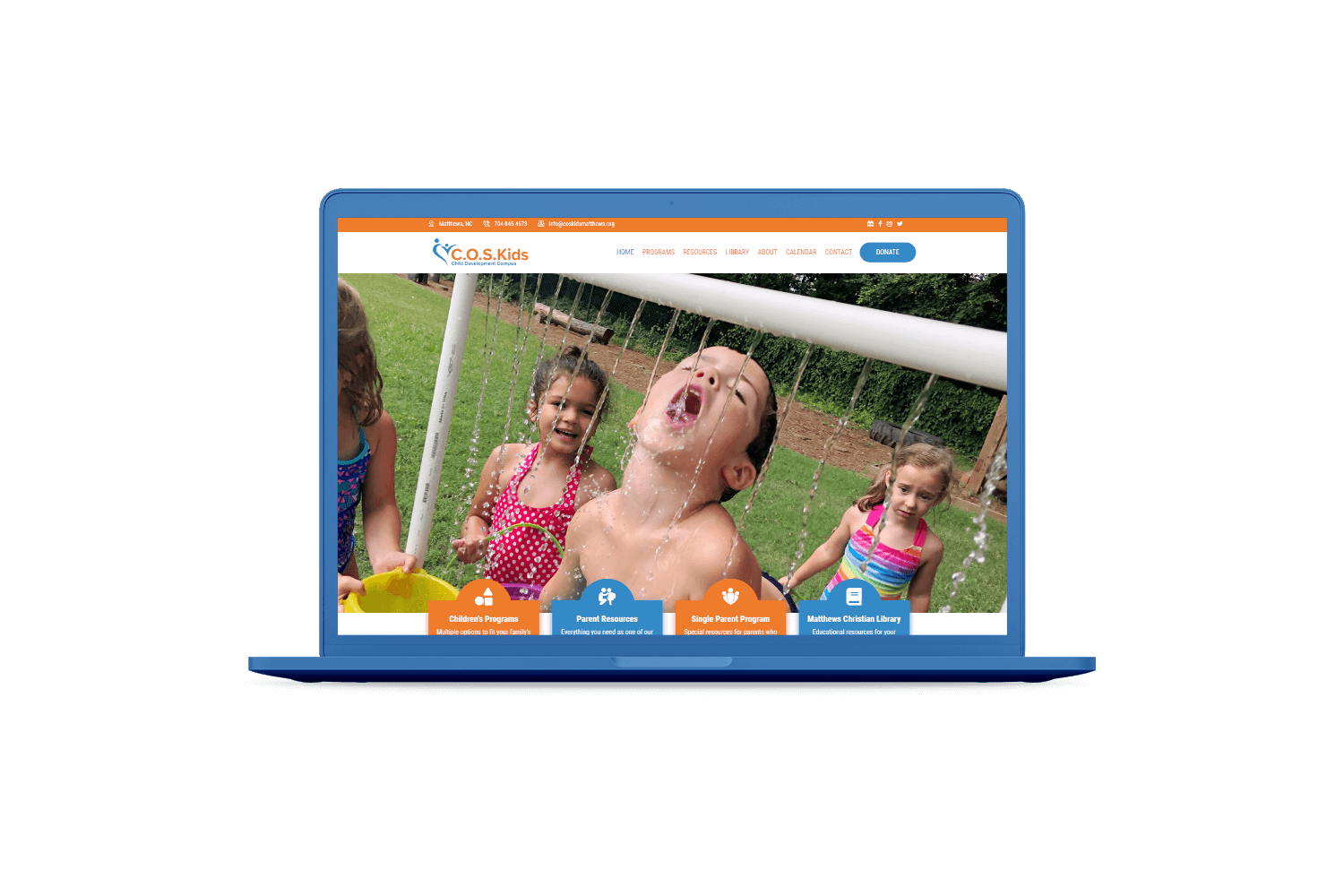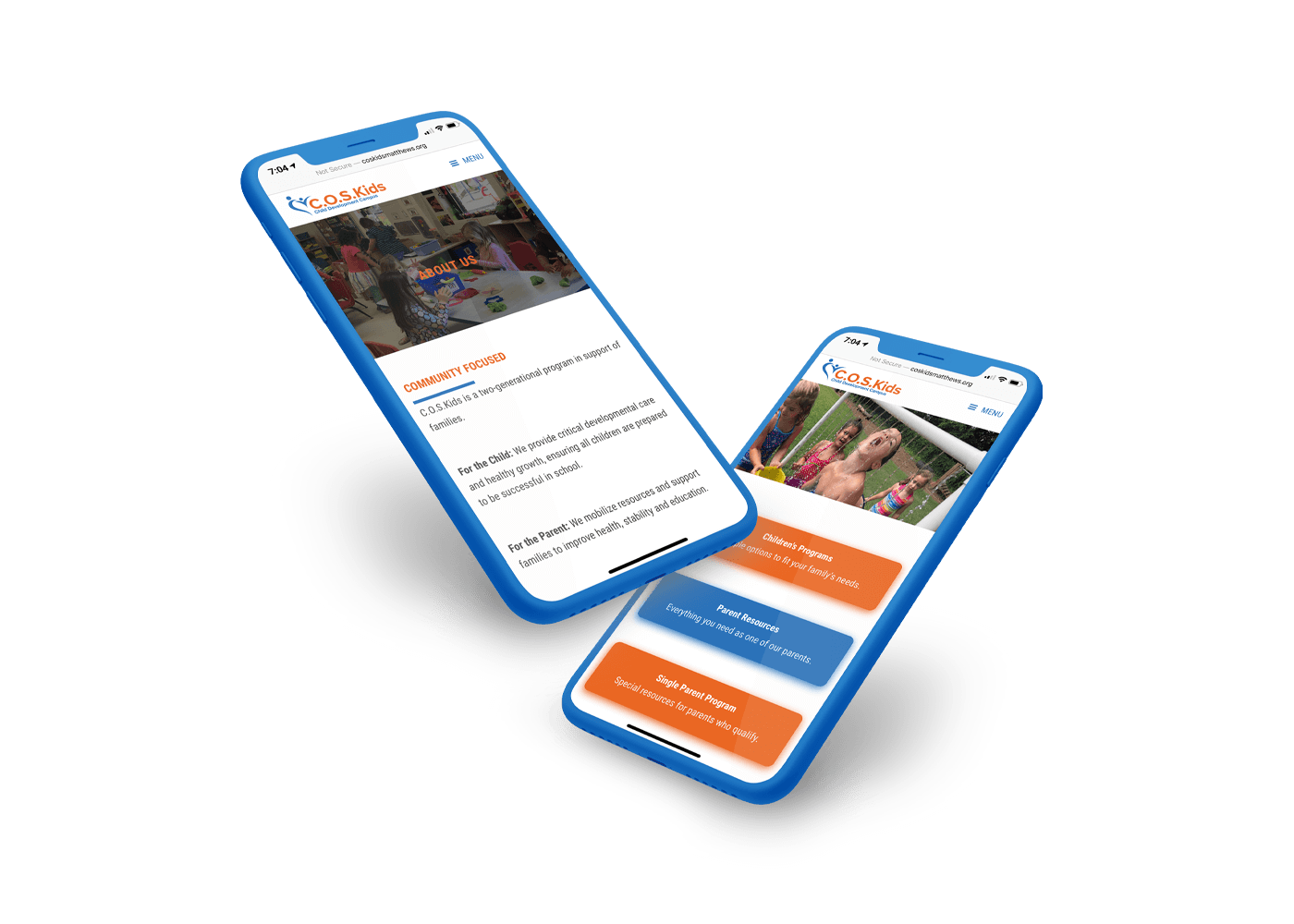 Social

Media

For a non-profit organization, fundraising is crucial. The team at C.O.S.Kids needed some fresh ideas and designs to promote their biggest event of the year. They provided us with lists of sponsors, vendors, and activities and we developed a series of posts that included graphics, captions, tags, and strategy. We made a separate series of content for Instagram, Facebook, and email newsletters.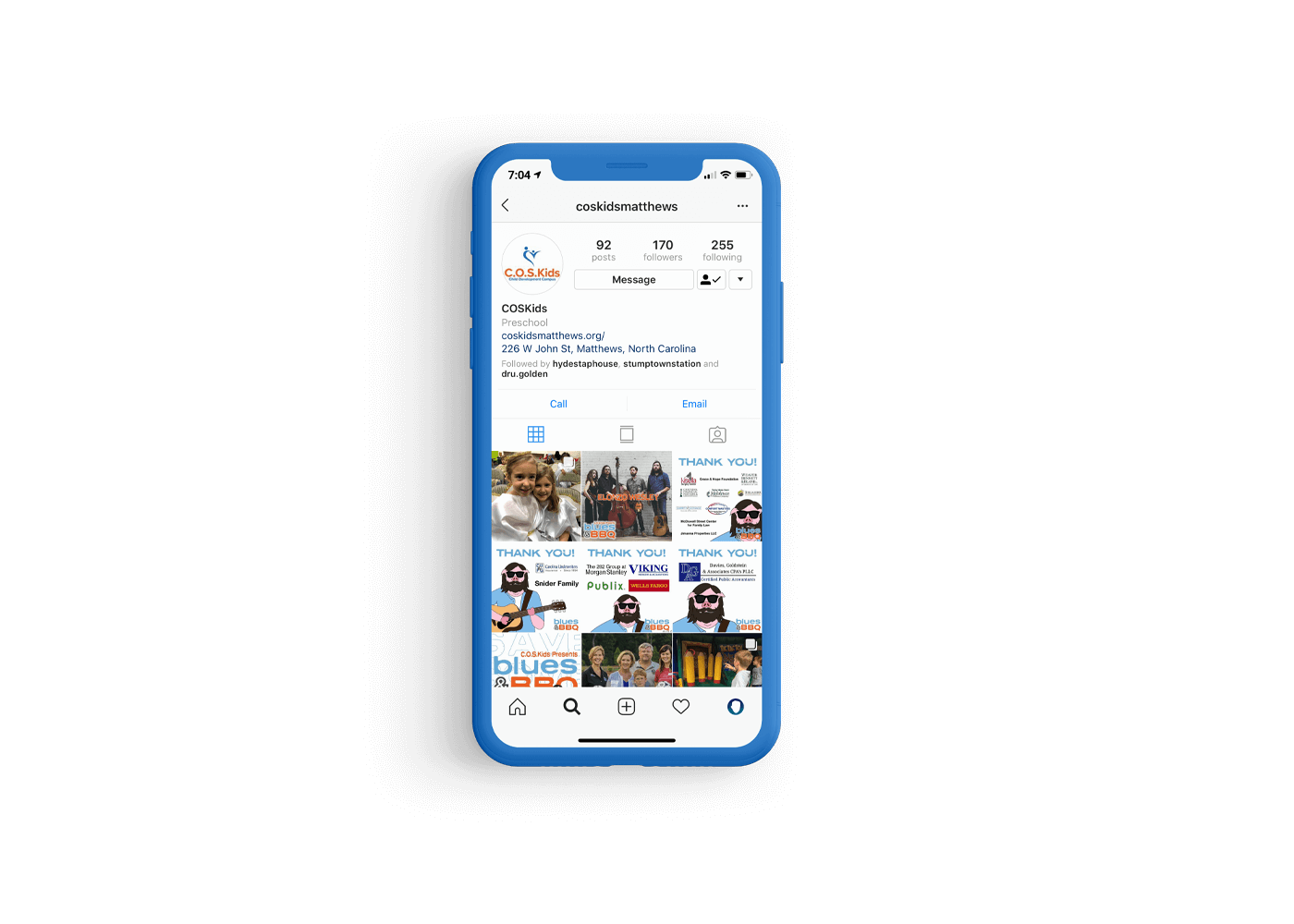 Print

Materials

In addition to the digital media created for this annual fundraiser, we also developed several designs to be used for print. Banners, various-sized flyers, and sponsorship packet materials all added to the full marketing strategy behind this event. Combining original illustrations with the updated branding and fresh design work helped C.O.S.Kids host a successful year-end event!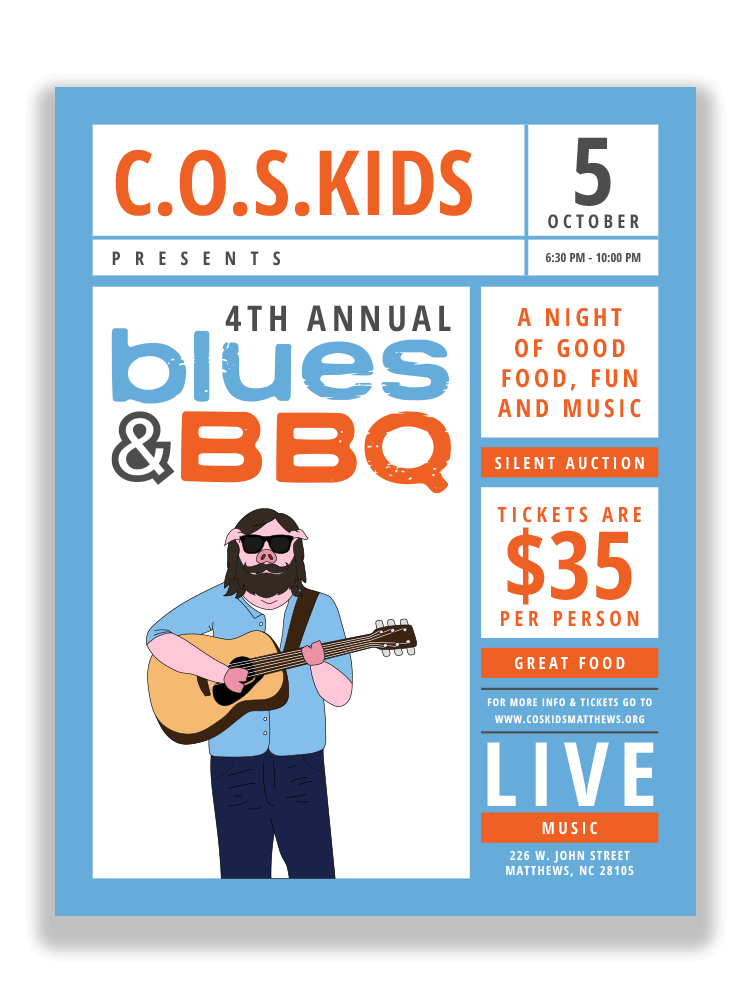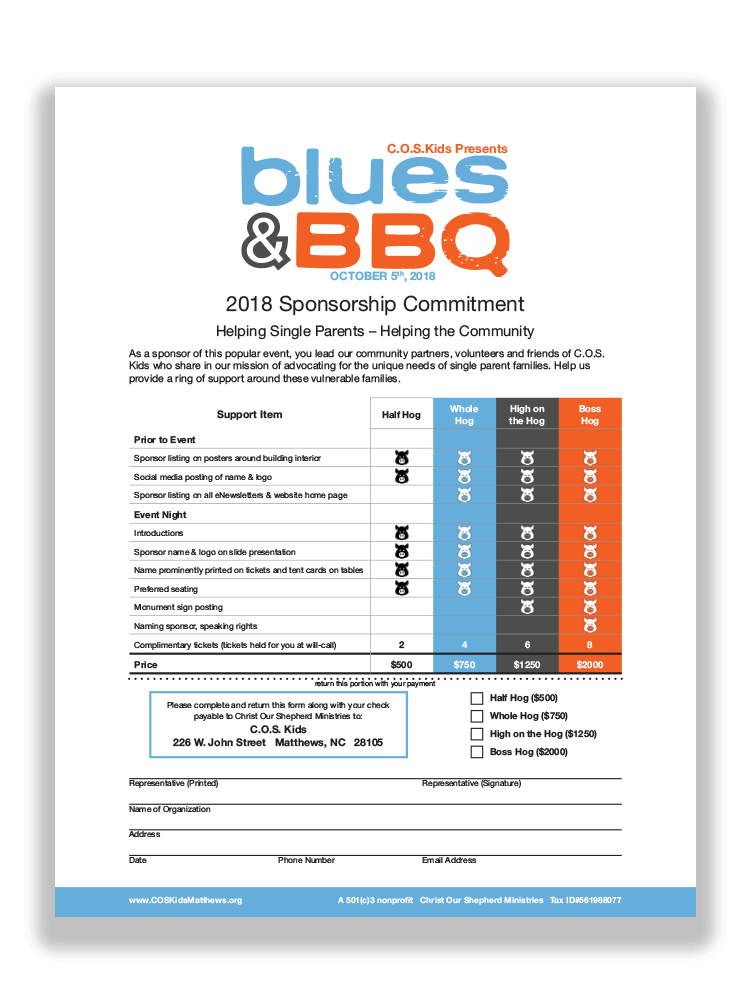 Curated

Content

Content was the cornerstone of updating this organization's digital presence. On their website, all of the copy was rewritten and we guided the team toward capturing visuals that best represented the families they serve; this also proved helpful with how they maintain their social media presence. Each graphic and stylistic design was crafted to preserve the rich history of C.O.S.Kids, while providing a new way to connect with the future.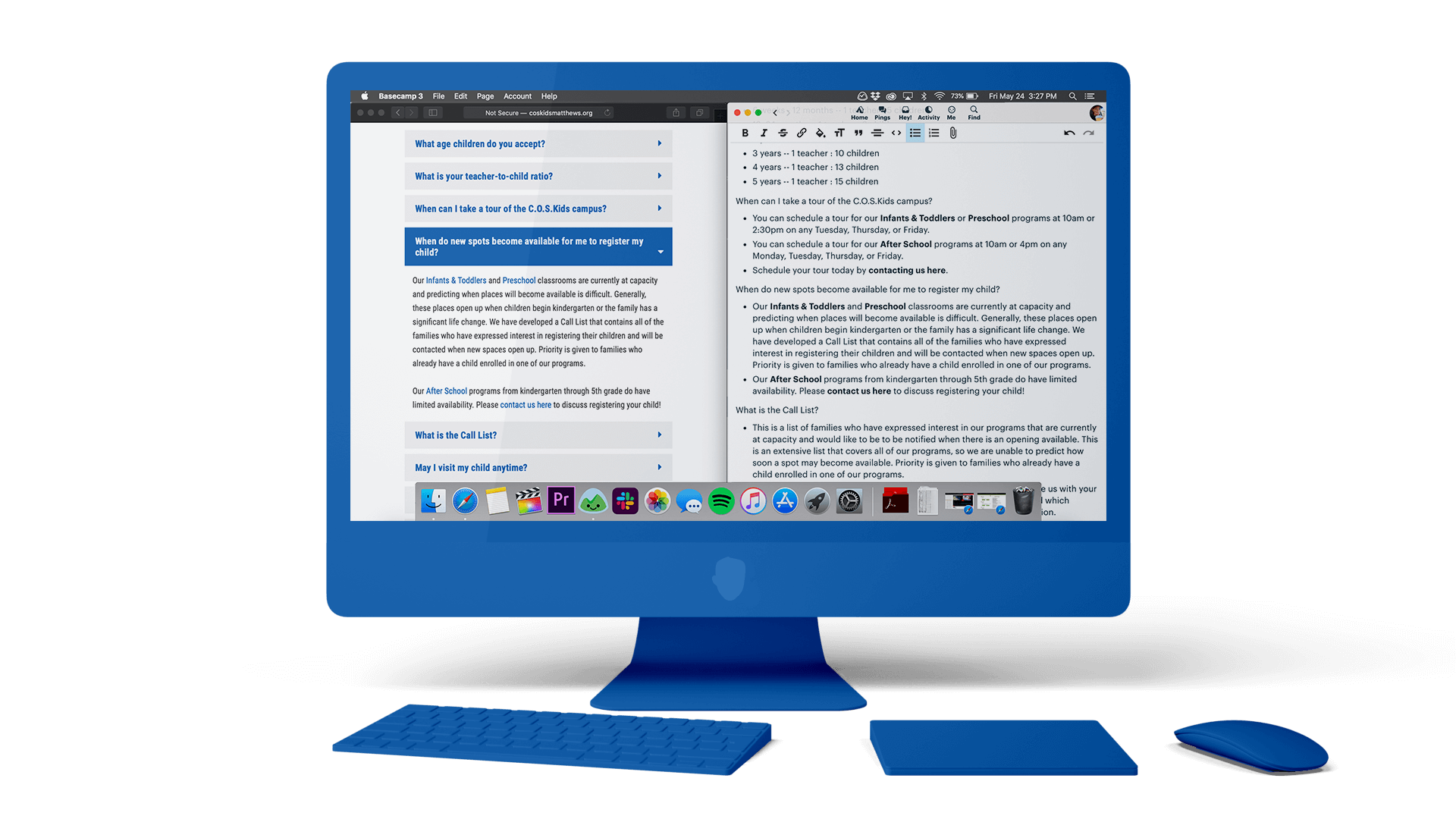 "
It has been a pleasure working with Chrissy and Dru. They have helped us develop a new logo, website, newsletters, and event publicity. They manage projects with great creativity, are very responsive, and make the process as easy as possible. I highly recommend VanGo Creative!
"
Back to Portfolio